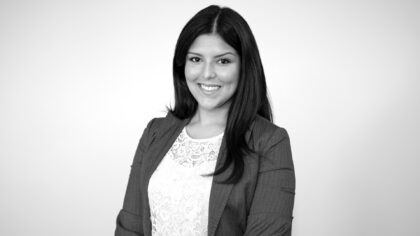 Hi, my name is Samantha and my role at Opes Partners is Corporate Receptionist/ Administrative Assistant. When you enter our offices, I'll be here to greet you with a warm smile at the front desk. On my way to work, I listen to the Property Academy podcast to expand my property knowledge and learn about the latest trends in the property market.

On a typical day, you'll find me providing office support to the team and managing activities related to the business. I enjoy creating business processes, assets, and improvements to achieve business goals.

I am fortunate and proud to work alongside highly skilled, passionate, and professional co-workers who understand the importance of providing the highest quality of service to all our stakeholders. In my spare time, you'll find me exploring nature walks and photographing landscape scenery, following health and wellness routines, and spending time with my friends and family.