Helping Kiwis build their wealth through new build investment properties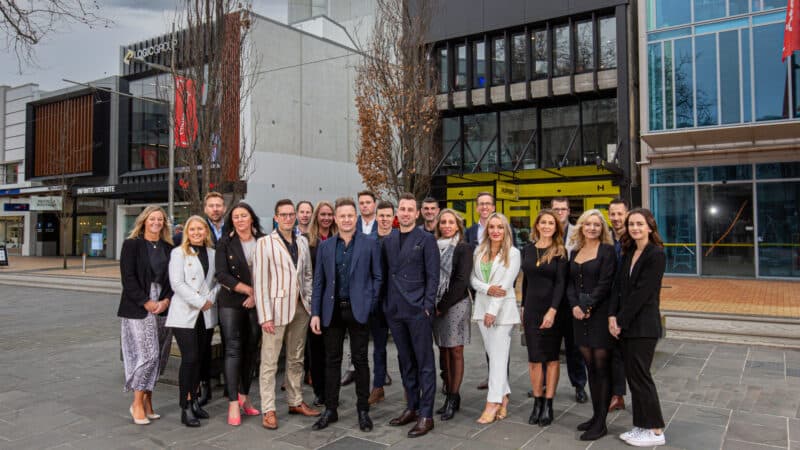 Most Kiwis aren't on track for the future they want.
They dream of travelling, growing their wealth and having freedom when they get older.
But what they are doing right now isn't enough.
It's our job to help Kiwis grow their wealth using New Build investment properties…
 So they can actually achieve their goals and live a comfortable retirement.
The one-stop shop for Kiwi property investors
We specialise in property investment and offer a full 'wrap-around' service.
This means our financial plan, mortgage, property management, and accounting can be in one easy place.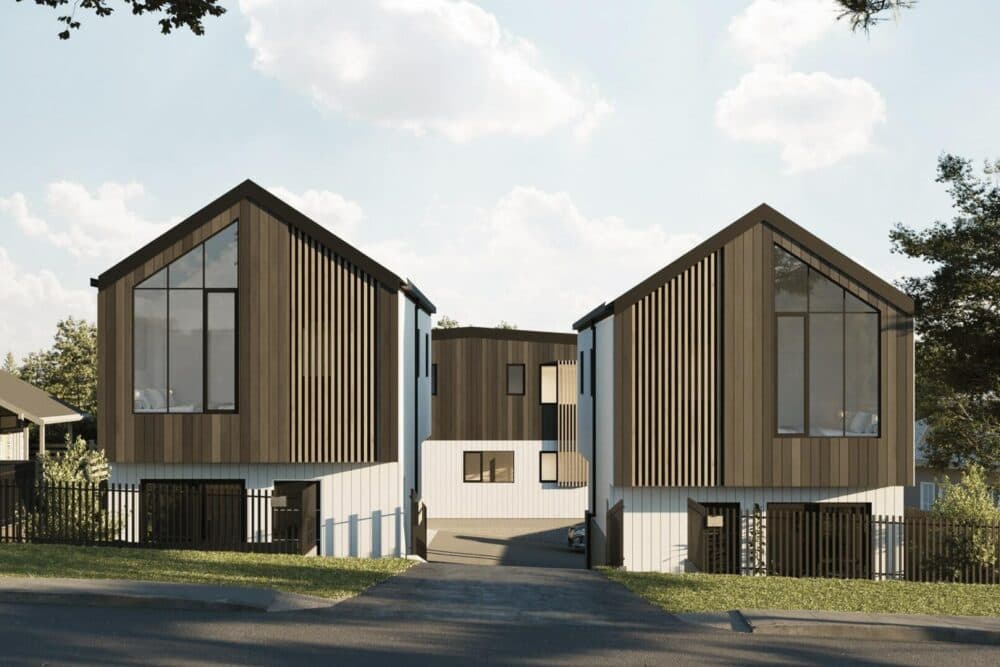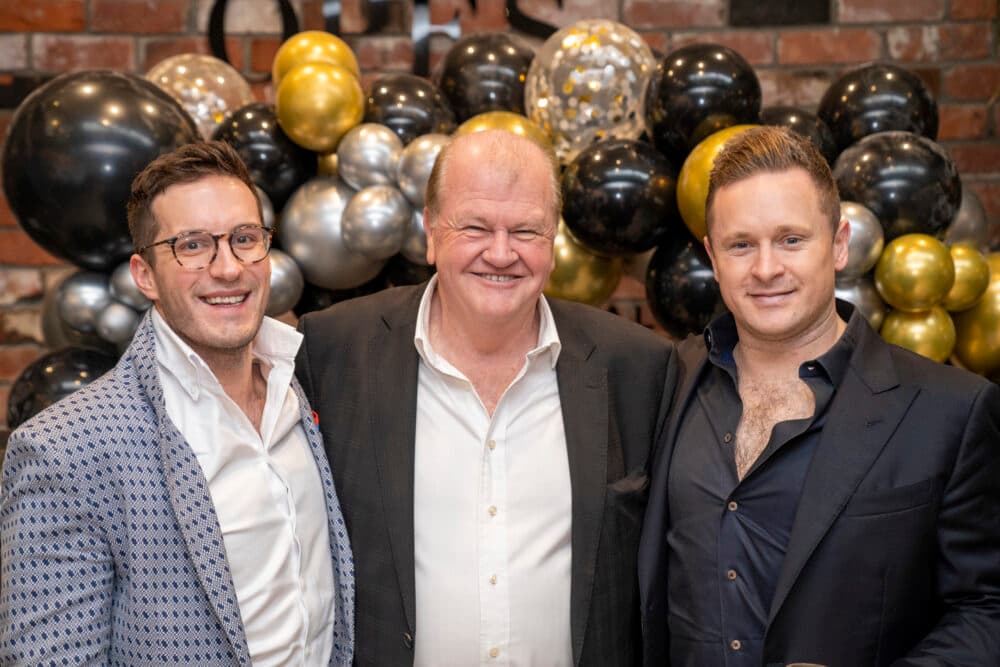 Access properties from 97 developers 
Our relationships with developers are key at Opes Partners. These partnerships guarantee a continuous supply of good investment choices.
Create a plan and live a stress free retirement
We focus on two key aspects. First, making sure our clients are on course with their financial goals. Second, ensuring their investment returns are outperforming the market.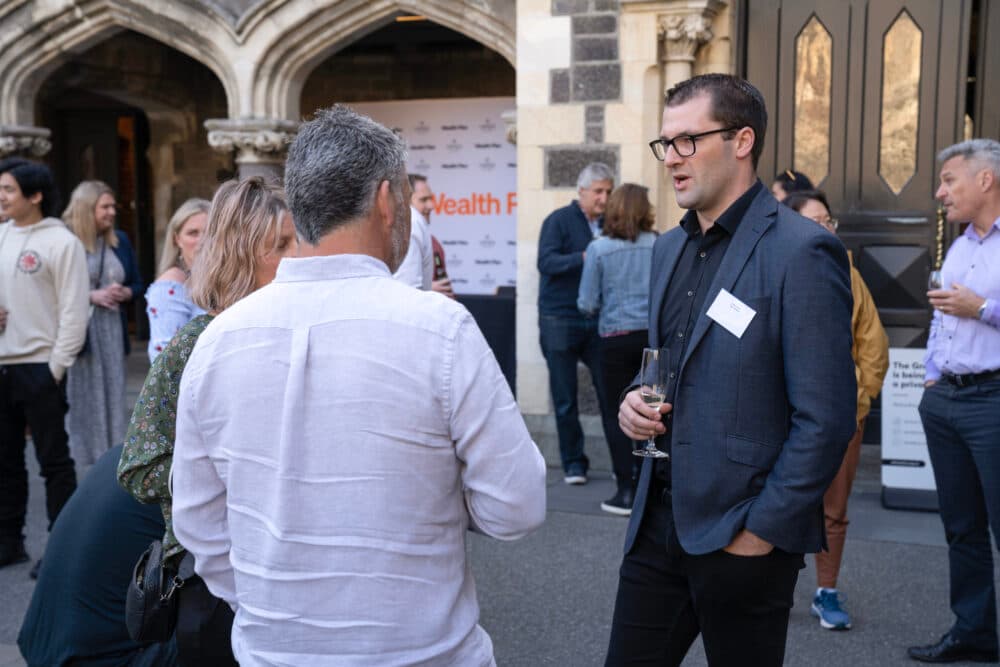 Our vision is clear - Change Kiwis lives by growing their wealth
1,894 Kiwis have bought investment properties through The Wealth Programme
What is the Wealth Programme?
01

Step #1 – Plan out your property investment portfolio

The initial step involves a 1-hour session with your Financial Adviser to craft a retirement plan using our 'My Wealth Plan' software. This session will provide a clear, written plan detailing the properties needed for a comfortable retirement.

02

Step #2 – Pick new build properties that fit your plan

After creating your plan, your property partner will handpick properties from up to 97 developers. Together, you'll analyse and review these options, focusing on the numbers, before deciding on what property you want to secure.

03

Step #3 – Confirm it's the right new build for you

In the following 10 days, you'll confirm if the suggested property fits your strategy. We'll connect you with solicitors, mortgage brokers, and property managers for a comprehensive investment assessment. Your Financial Adviser will hold your hand and support you throughout this process.
What's it like working with Opes?
Your success is our goal. We're proud of what we do, but don't just take our word for it. Listen to the stories of people we've helped on their path to financial success.
Couple pays off large mortgage and secures 3 investment properties

50-year-olds close wealth gap with just 2 properties - Aaron

Couple expands portfolio with third property for passive income
5/5 stars

Fantastic Experience and top class advice.

Every touch point at Opes was excellent. They provided First Class advice and communication. I would gladly recommend Opes to all my friends family and work colleagues. My husband and I were able to purchase two townhouses after thinking we could only buy one. I was impressed that Opes have their own in-house economist Ed, they present simple and easy-to-understand information by way of bi-weekly webinars, and Andrew and his team including Candice, and Mickey are both authentic and down to earth, and went the extra mile to hold our hand all the way through the journey of thinking, feeling, looking, planning, financing, purchasing and future goals. Also, both properties increased significantly in value between signing contracts and settlement 4 months later. Opes take the stress-free approach

Anna MacArthur-Wake

5/5 stars

I know once we are ready for our next investment property (once interest rates don't make us cringe!) we will definitely be coming back to you guys.

I would like to say a huge and profound thank you for all your help throughout this process. We have both been really impressed with Opes - not just the quality of your own work, but also the level of service and help we got from the professionals you recommended. When we bought our first house in 2020 the process was nowhere near as smooth, and this time I think I spent about half an hour thinking "...wow, that went without a hitch!"  I especially liked the updates portal and the meeting where we went through the settlement process, plus the helpful guide document that was provided. I have actually recommended Opes to a few of my friends, and I know once we are ready for our next investment property (once interest rates don't make us cringe!) we will definitely be coming back to you guys.

Laura

5/5 stars

I can honestly say I would never have done this - or had the expertise to navigate this on my own

I'd like to acknowledge the expertise and professionalism of Opes and let anyone else out there considering these guys to give them a go. Don't believe me, you have nothing to lose - make contact.  It's been a thoroughly professional data driven journey with highly knowledgeable and experienced people (thank you Toby) who have made themselves and their extensive suite of resources available at every turn. In a matter of weeks since first contact, I have a property under contract and I can honestly say I would never have done this - or had the expertise to navigate this on my own. Congrats to the team at Opes and thanks so much for the support to do this. I'm looking forward to doing the next one in 3 years.

Andrea & Jono

5/5 stars

Experts in their field

Opes Partners are experts in their field and have continuously provided reliable up to date knowledge and data on everything property. Whether it's listening to a podcast, watching a webinar, or reading one of their articles, their content and services can be trusted to help you build your understanding and ultimately reach your property goals whatever strategy suits your situation. We have recently worked with Stevie from the Christchurch office to purchase our first investment property and we couldn't thank her enough for the tailored advice we were given, the Opes staff are very friendly, kind, and professional. We will definitely be working with Opes in the future. Thanks again!

Zack Cox

5/5 stars

No, I don't get kickbacks or work for them, just a very satisfied customer

OPES was recommended to me by a trusted colleague during a discussion we had about property investing. I contacted OPES and have never looked back. OPES provided a seamless, experience based on the latest and legacy economic and property sales data, their in-house economist Ed does deep dives into property statistics in all the regions and much like Tony Alexander has an enormous grasp on what is going on in the market. Andrew, after looking at our situation and financial position and goals provided a tailored package for my wife and I. The whole experience was excellent as OPES only deals with top-quality established developers as well. Our developer was Neilston Homes who again I cannot fault building two beautiful modern townhouses for us to purchase. I have no hesitation, and would in fact encourage people who are looking at property investment to deal with OPES, I really can't speak highly enough of them. Their administration and communication are outstanding and we were kept totally informed and guided through every step from start to finish.

David Wake

5/5 stars

Both in our early 60s and wanted to have another investment strategy

We have just settled on a new build investment property. We want to highly recommend Toby for his help navigating us through this. We are both in our early 60s and wanted to have another investment strategy for when we retire. We were very happy with how Toby understood our particular situation and worked us through the correct investment for us tailored to our goals and needs. This will form part of our retirement strategy after 10 years. Through the due diligence stage and all the negative news, high interest rates etc at the moment it would have been easy to change our mind and not do anything. But Toby was great to listen, understand and give us answers that made us feel confident to keep moving forward. Opes information, tools, knowledge, and research really helped us make the final decision. Thanks again.

Craig Walker
We are dedicated to help you learn
Releasing content for you to ensure you have the tools and knowledge to invest in property, build wealth and retire on your own terms.
No.1 business podcast in New Zealand.
The Property Academy Podcast
Every day Andrew & Ed release a daily 10-15 minute podcast covering one specific property investment topic. Now the #1 business podcast in the country, with over 7 million downloads.
Listen to the podcast
Can you help me with anything else?
Opes Partners offers a complete wrap-around service. Explore mortgages with Opes Mortgages, get first-home-buying help at Opes First Home, or manage your rental effortlessly with Venture Management.